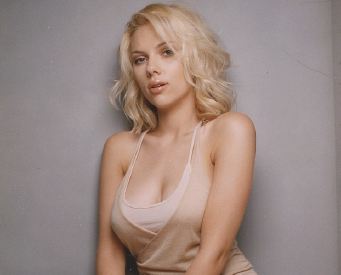 Tidak sedikit wanita berlomba-lomba untuk mendapatkan tubuh kurus bagai supermodel untuk menarik perhatian pria. Namun, sebuah studi menyatakan bahwa pria lebih menyukai wanita berisi.
Dalam Journal Perception, peneliti dari The University of St Andrews, Skotlandia disebutkan melakukan survei terhadap beberapa grup pria antara usia 18 hingga 26 tahun. Partsipan diminta untuk memberi penilaian tentang wanita atraktif berdasarkan bentuk tubuh dan kesehatannya dari foto bintang Hollywood terkenal.
Artis Hollywood yang dibandingkan adalah tipe badan Scarlet Johnson atau Kate Winslet dengan Victoria Beckham atau Paris Hilton. Ternyata partisipan lebih memilih wanita bertubuh seperti Scarlet Johnson atau Kate Winslet. Alasannya, karena mereka terlihat lebih atraktif, seksi dan juga sehat.
Hasil survei ternyata menunjukkan bahwa rata-rata pria muda memilih wanita berbobot tubuh normal sebagai wanita yang paling atraktif. "Studi ini menunjukkan bahwa wanita tidak perlu memiliki berat badan yang kurus atau langsing untuk memikat pria, karena pria justru tertarik dengan wanita yang berisi," ujar Vinet Coetzee seperti dikutip dari Jezebel.
Sebagian wanita punya pikiran bahwa tubuh kurus, datar dan langsing seperti model adalah bentuk tubuh idaman pria. Tapi ternyata pria lebih memilih wanita bertubuh normal dan memiliki lekukan karena terlihat lebih sehat.
wah itu cewe idaman w tuh
lw semua cwe juga diembat
gila cewe na dada na gede ya
wah... selera ane tuh gan.. yang berisi.... :lol!:
Fixy-Fact Activist





Posts :

571


Credits :

844


Reputation :

82


City :

in your dreams!


Browser :





ane sih yg sedang2 saja..hihi..
Fixy-Fact Citizen





Posts :

16


Credits :

16


Reputation :

0


City :

Jakarta


Browser :





yang sedang sedanga ja lebih enak gan
Fixy-Fact Citizen





Posts :

20


Credits :

20


Reputation :

0


City :

Medan


Browser :






---
Permissions in this forum:
You
cannot
reply to topics in this forum